About us
Nortask is an Australian owned and operated company with bases in Dalby and Mount Isa.
Nortask's owner and director, Hermes Speziali, formed H.S. Constructions – a construction company based in Dalby, in 1980. H.S. Constructions soon became known for it's high level of customer service, especially in after hours maintenance and shutdown situations, and quickly grew in size. In 1997 H.S. Constructions purchased Bolmak Pty Ltd in Mount Isa and amalgamated the two companies into the newly formed Nortask Pty Ltd.
Since then Nortask Pty Ltd Dalby & Mount Isa has serviced the gas, mining, governmental and commercial sectors with the same credo of "Customer satisfaction first" that was the backbone of H.S. Constructions from it's very origins.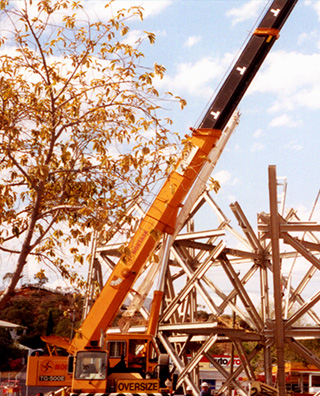 LABOUR, MACHINERY & CRANE HIRE
Nortask has an extensive range of equipment and trained personnel for short or long term hire. Everything from cranes, backhoes, excavators, rollers, water trucks, tip trucks, semi trailers, semi tippers, extendable trailers, forklifts, telehandlers, dozers, loaders, skid steers, and more are available at a moments notice.

CIVIL & STRUCTURAL WORK
With over 40 years of experience in the civil construction industry we are well equipped to carry out your civil construction project on time and within budget. Whether it be large scale civil works for the mining and gas sectors or concrete slabs for the commercial sector, Nortask can offer a competitive price backed up by a knowledge base and support surpassed by none.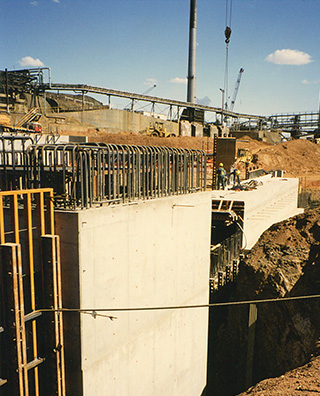 PRE-CAST PANELS & PRODUCTS

Nortask is the proud supplier of premium quality pre-cast panels and products to numerous clients Australia wide. We can produce pre-cast panels of all required shapes, sizes and volumes with the exacting precision, speed of delivery and quality of service we have become known for.
STRUCTURAL STEEL PRODUCTS
Nortask Dalby has an extensively equipped 2500 square metre fabrication and machining workshop tooled up to carry out any and all structural fabrication you may require. We specialise in all facets of structural steel production and keep a large stock of both carbon and stainless steels on hand. Our experienced in-house engineers can help with any modifications, quality control and general engineering to help you get the job done right quickly and cost effectively.